News — made in Germany
Posted by Nikki Dominguez on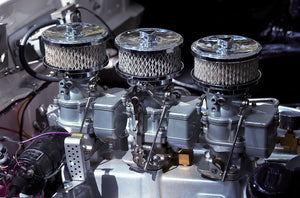 Car maintenance is an expensive and time consuming ordeal. If you ensure proper care for your car, you can enjoy a smooth riding experience, optimal power and desirable fuel efficiency. Numerous steps are involved in car maintenance and in reality, the car owners don't bother about it. Your car mechanic may promise you to provide a thorough cleaning and you may not notice any difference in performance apart from the visual appeal of the car. The fuel injector services are not a part of regular automobile cleaning and there is a lot of discussion regarding its importance.  The car manufacturers...
Posted by Nikki Dominguez on
The fuel injector is essentially an electrical gate that opens, to allow the perfect amount of fuel required to operate the engine. At one end of the injector, gas is stored under high pressure and at the other end is the cylinder which ignites the gas. The brain of your car instructs the injector to open in short bursts to allow the exact amount of fuel necessary. Without the right fuel injector, the car engine may not start or it may overflow, resulting in wastage of gas. In most of the cars, the stock fuel injector is sufficient. However, if...